News
The ruling party is likely to win the Kazakh parliamentary election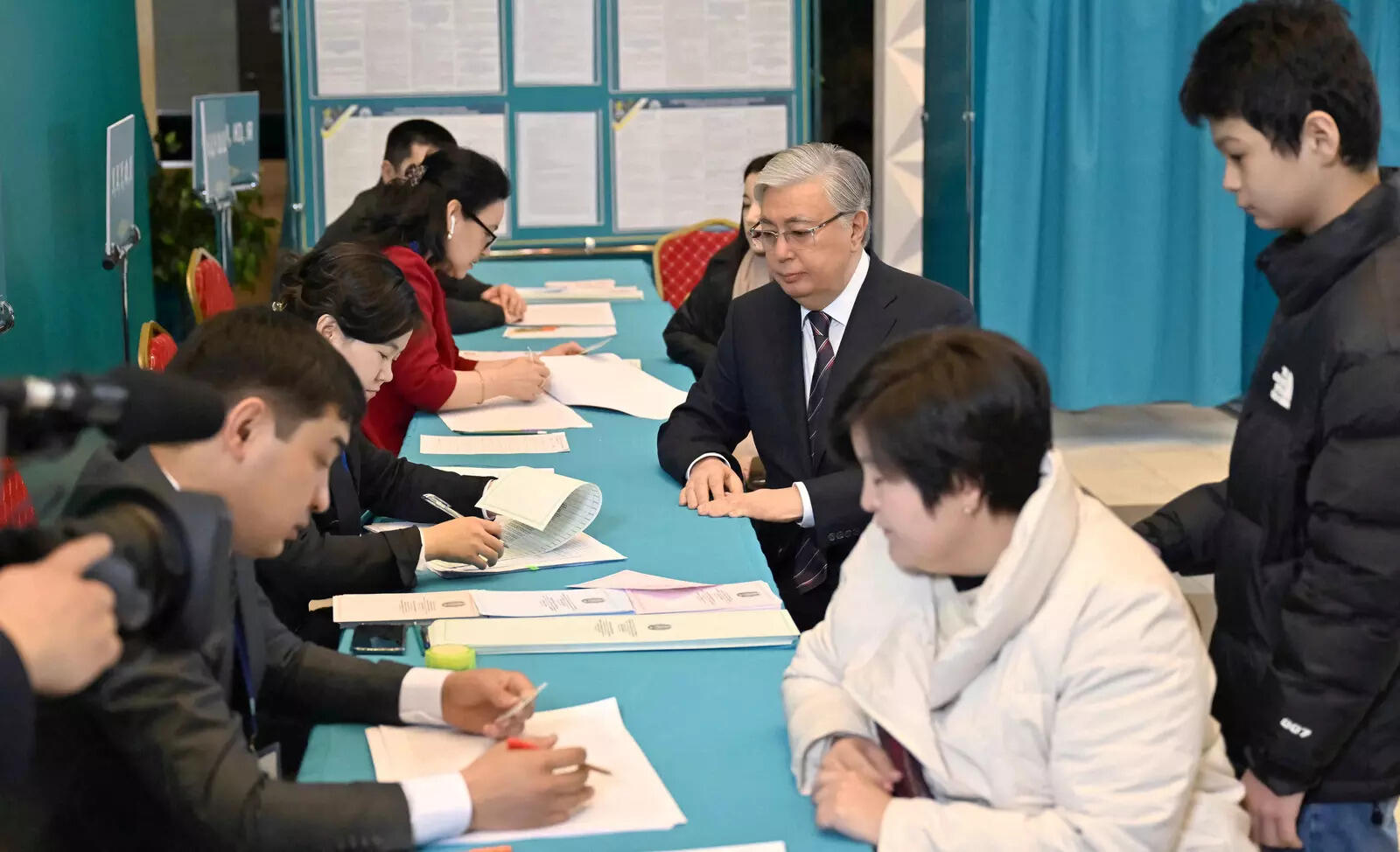 ALMATY: Kazakhstan voted in a snap parliamentary election on Sunday that is widely expected to strengthen President Kassym-Jomart
Tokayev
took power and completed the reform of the ruling elite that began after he took full leadership last year.
By the time polling stations across the country were closed, 54.2% of voters had cast their ballots. Central Election Commission speak. Poll results will be available after midnight (18:00 GMT), with official data due to be released on Monday.
A stronger mandate would help Tokayev weather the regional turmoil caused by Russia's invasion of Ukraine and the subsequent damage to trade, investment and supply chains across the former Soviet Union.
Despite officially becoming president in 2019, Tokayev, 69, remains in the shadow of his predecessor and former patron Nursultan Nazarbayev until January 2022, when the two were at odds amid coup plots and unrest.
Tokayev pushed Nazarbayev aside, after cracking down on political unrest in the oil-rich Central Asian nation, and removing several of his associates from senior public sector positions, some who then faced corruption charges.
While Tokayev reformed the government, the lower house of parliament – elected when Nazarbayev still has sweeping power and ruling leadership Nur Otan party – won't be elected until 2026 and the president has called a snap vote.
Unlike Nazarbayev, Tokayev has chosen not to lead the ruling party, changing its name to Amanat, but polls show the party is likely to hold a comfortable majority and form a core base of support for him in legislature, especially in the absence of strong opposition parties on the ballot.
However, for the first time in nearly two decades, several opposition figures are running as independents, a move that could allow some critics of the government to win a limited number of seats.
However, in Almaty, Kazakhstan's largest city, which usually shows the most support for the opposition, voting was slow on Sunday morning amid a heavy police presence on the streets. .
"We keep complaining that nothing has changed in our country and nature," said Yevgeniya, a 36-year-old marketing executive who declined to give her last name or say who she voted for. We ourselves do not participate in the political life of our country." "Going out and voting is the least we can do to bring about change."
Tokayev, who voted in Astana early in the morning without speaking to the press, said the vote would allow him to begin work on his plan to reform the country and ensure a fairer distribution of oil resources. .
The completion of the political transition is also likely to strengthen Tokayev's power in foreign policy. Despite receiving Moscow's support during the 2022 unrest, he has refused to support Russia's invasion of Ukraine or recognize Russia's annexation of some Ukrainian territories.
Astana is trying to maintain good relations with both Moscow, its neighbor and major trading partner, as well as the West seeking to isolate Russia.